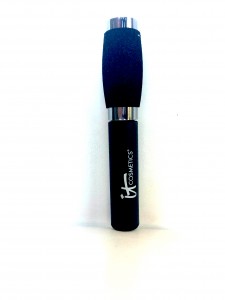 February is a very special month. It is not because it is St. Valentine. It is more personal than that. It is my anniversary. Usually there is a new outfit and I look myself at the mirror to see what have changed from our wedding date. Time is not wasted. My anniversary is the best excuse to a facial, to a new lip shade or a new cream. Recently I have discovered a couple surprises that I would like to share in the next couple of posts.
It Cosmetics Hello Lashes 5-1 Mascara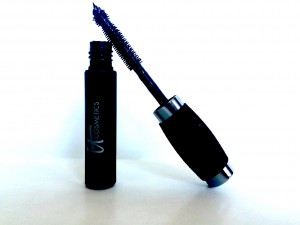 I am impressed with this mascara. I have been a faithful user of Lancôme since my university days. It is the mascara that really gives volume and maximum length to my lashes. In the past every single time that I try the new mascara in the market, I go back to my Lancôme mascara but this time is different. I have kept both. Now "It Cosmetics Mascara" is the one that I use every day.
I found this mascara in Ulta while I was in line to pay. It caught my attention because the packaging indicated that volume is increased up to 430% and it was convenient that they had a small size therefore not much to loose if it did not work out.
This mascara have properties that enhance the lashes thanks to a combination of ingredients of Green Tea, Proteins, Collagen, Acai, Jojoba, Peptides, Vitamins A, C, E and B5.
It comes in a deep black shade, which is great to enhance Brown eyes like mine. It is free of parabens, fragrance and sulphites. All of these claims seem to be a product that is a benefit. It not only provides colour but also, protect and nourish the area.
The Wang is designed to deposit and cover each lash. It is my experience that this really does not exist because lashes in each person vary in terms of volume, length and eye shape. This difference is what is beautiful. We manipulate the application with movements to reach a precise application and enhance the eye. As we know the product does apply itself. The Wang need the magician to make magic.
After three weeks, I can confirm that it really give length to the lashes, the pigmentation is very high and at the same time it is not heave on the eye. It is too early to say if it enhance the appearance of the lashes long term but the combination of ingredients suggest that it will not be damaging.
After trying this product, I feel motivated to try other products of the line, especially those with colour correction (C&C).